Blue Dream & Maui Waui
Embark on a journey with our Blue Dream & Maui Waui Pre-Roll, a dynamic duo of sativa-dominant powerhouses. Each pre-roll delivers a smooth, even burn for a consistently enjoyable experience. Whether you're exploring the great outdoors or unwinding at home, this is your ticket to a dreamy, euphoric escape.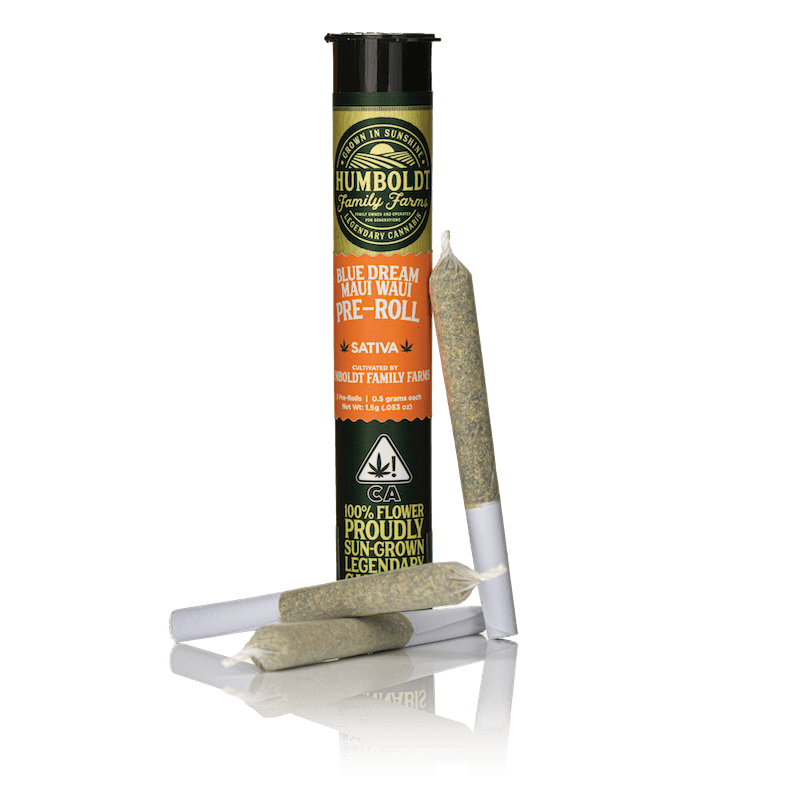 The Aroma
Fruity and Citrusy balanced with Earthy
The Taste
Pine forward with sweet aftertaste.
The Science
Stimulating and calming at the same time. Pinene works to activate the mind as Caryophyllene and Mercene collaborate to take the edge off. Potency that keeps you functional.