100% Humboldt Origin Products
Family Owned Farms
Grown in Sunshine
Legendary Cannabis

100% Humboldt Origin Products
Family Owned Farms
Grown in Sunshine
Legendary Cannabis
Humboldt Family Farms Collective
From Humboldt County – Scott Vasterling
Scott's journey into the world of cannabis began in his high school days, where he discovered the remarkable effects of Humboldt weed, particularly the Trainwreck strain. This experience sparked a connection that would shape his relationship with cannabis. Scott embraced the philosophy of using cannabis intentionally to enhance experiences rather than simply getting stoned.
After graduating from Chico State and embarking on hiking adventures, Scott's love for the outdoors led him to Humboldt County. There, he met his future wife, a member of a second-generation cannabis family, which opened the doors to a world he had yet to explore. With a unique background in health and wellness, combined with his family's agricultural heritage, Scott found himself drawn to the realm of cannabis cultivation.
Driven by a desire to preserve authenticity and support local farmers, Scott co-founded Humboldt Family Farms. Situated in the picturesque Mad River area of Humboldt County, the farm embraces sustainable practices and an off-grid lifestyle. Their commitment to the environment is evident in every aspect, from utilizing solar energy and rain catchment systems to managing the land to prevent forest fires.
A distinct aspect of Humboldt Family Farms is their non-traditional approach to curing and drying cannabis. They employ the time-honored method of wood fire curing, allowing the plants to naturally cure and develop unparalleled terpene profiles. The team also prioritizes soil enhancement through regenerative practices, nourishing the soil with compost from their food farm.
Despite its modest size, Humboldt Family Farms thrives in meeting market demands by curating a selection of carefully chosen strains each year. With an emphasis on variety and quality, they cater to diverse consumer preferences. Scott and his team maintain complete control over decision-making, preserving the integrity of their vision.
Scott's commitment to the cannabis community goes beyond the farm. He champions authenticity and builds relationships with like-minded individuals, ensuring that Humboldt Family Farms remains a beacon of community-driven cannabis cultivation. With Scott's passion and dedication, the farm has become a testament to the transformative power of cannabis and the incredible experiences it can enhance.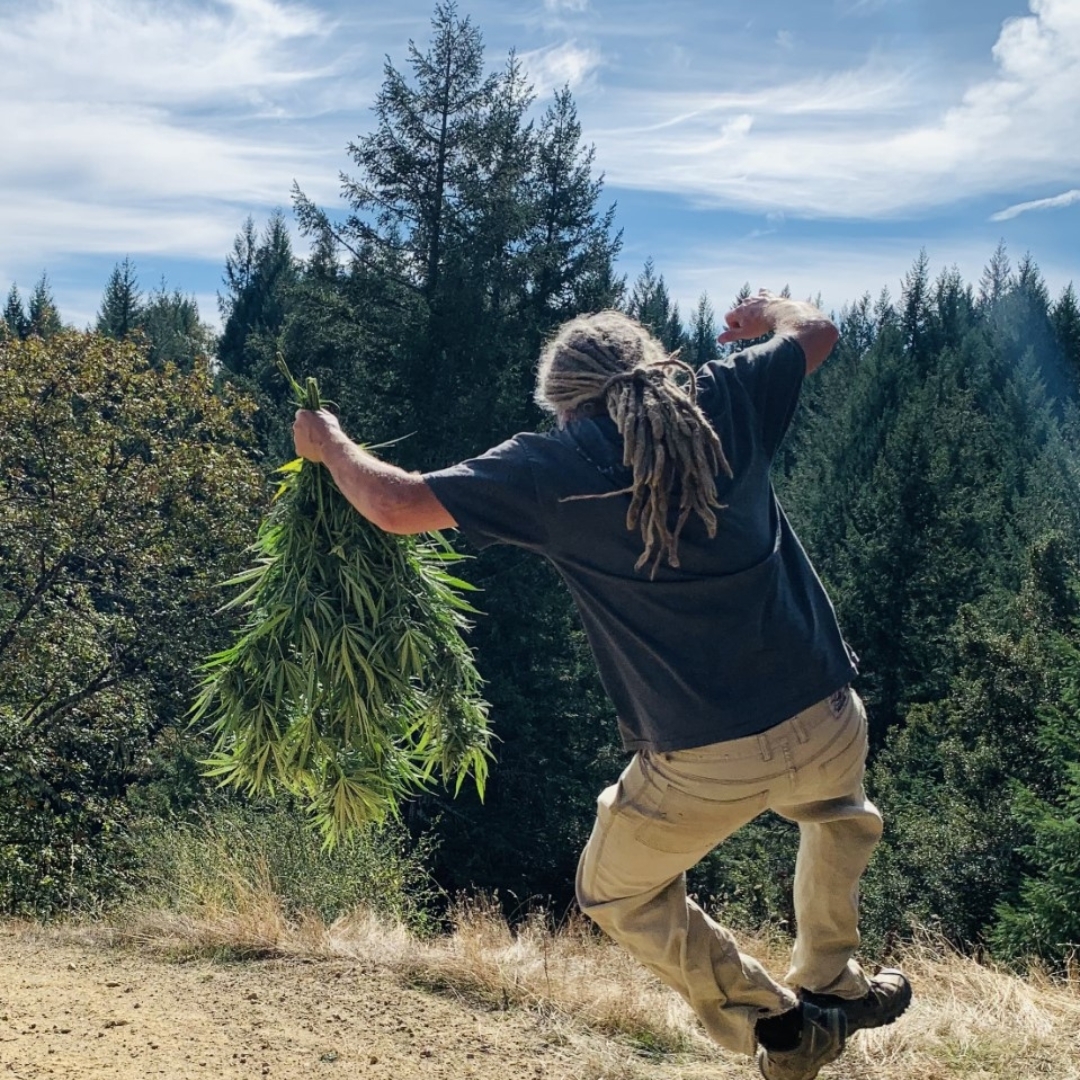 Premium FLOWER
Cultivated by scott vasterling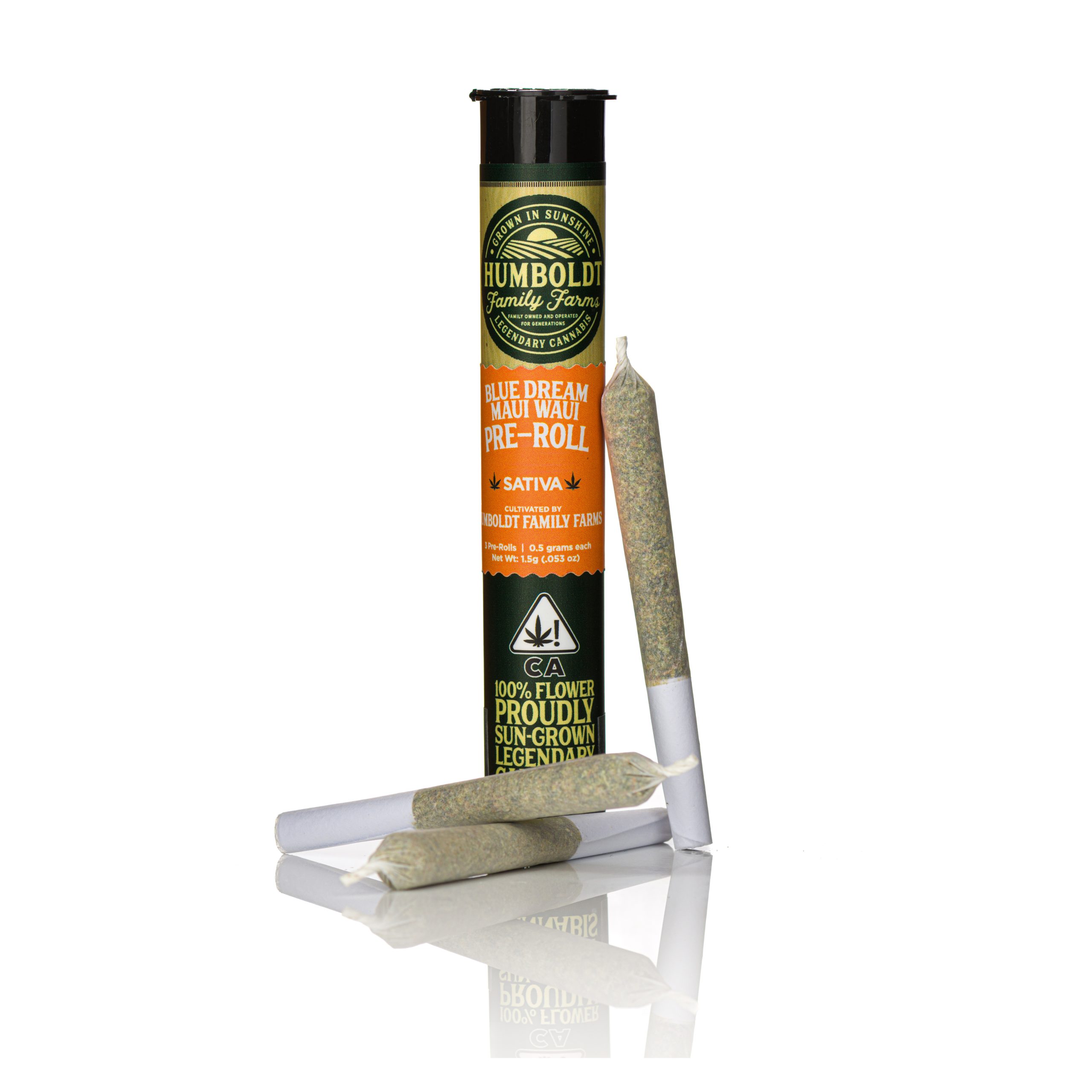 Blue Dream & Maui Waui Pre-Rolls
This perfect pairing are classic "old school" genetics, which offer a potent yet smooth onset, leaving you in a dreamy euphoric bliss.
Our Family Favorite for over 13 years, this unique blend of Blue Dream and Old School Maui Waui is the perfect balance of fruity flavors with a heady high that's sure to please. The Quintessential Sativa Dominant strain from Humboldt Family Farms.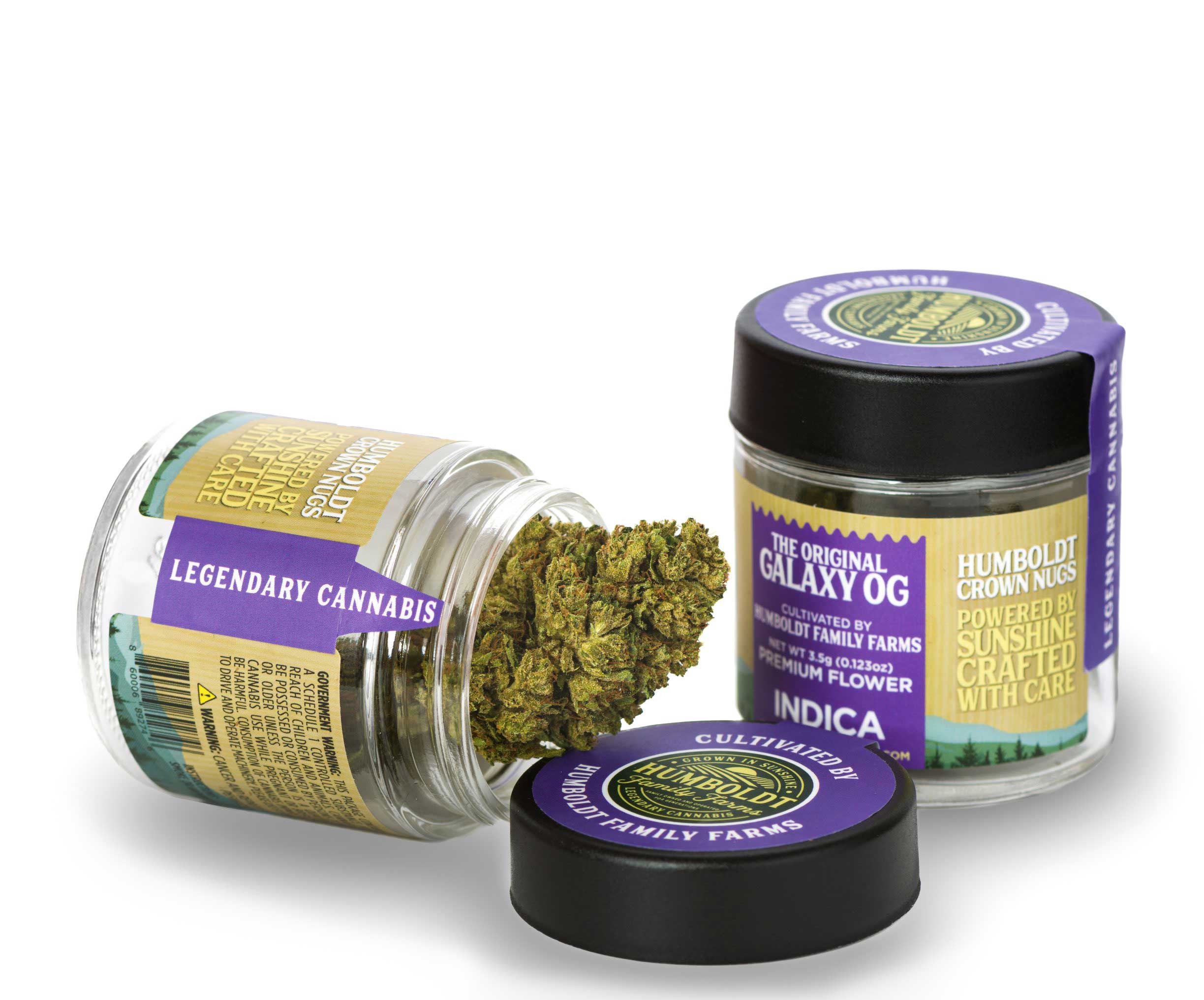 The Original Galaxy OG 3.5g
This Indica dominant hybrid was brought to Humboldt back in 1996 and has been a cult favorite ever since. An Original on the farm the Galaxy OG requires advanced techniques with lots of care and patience throughout the late season as the heavy flowers finish up late October.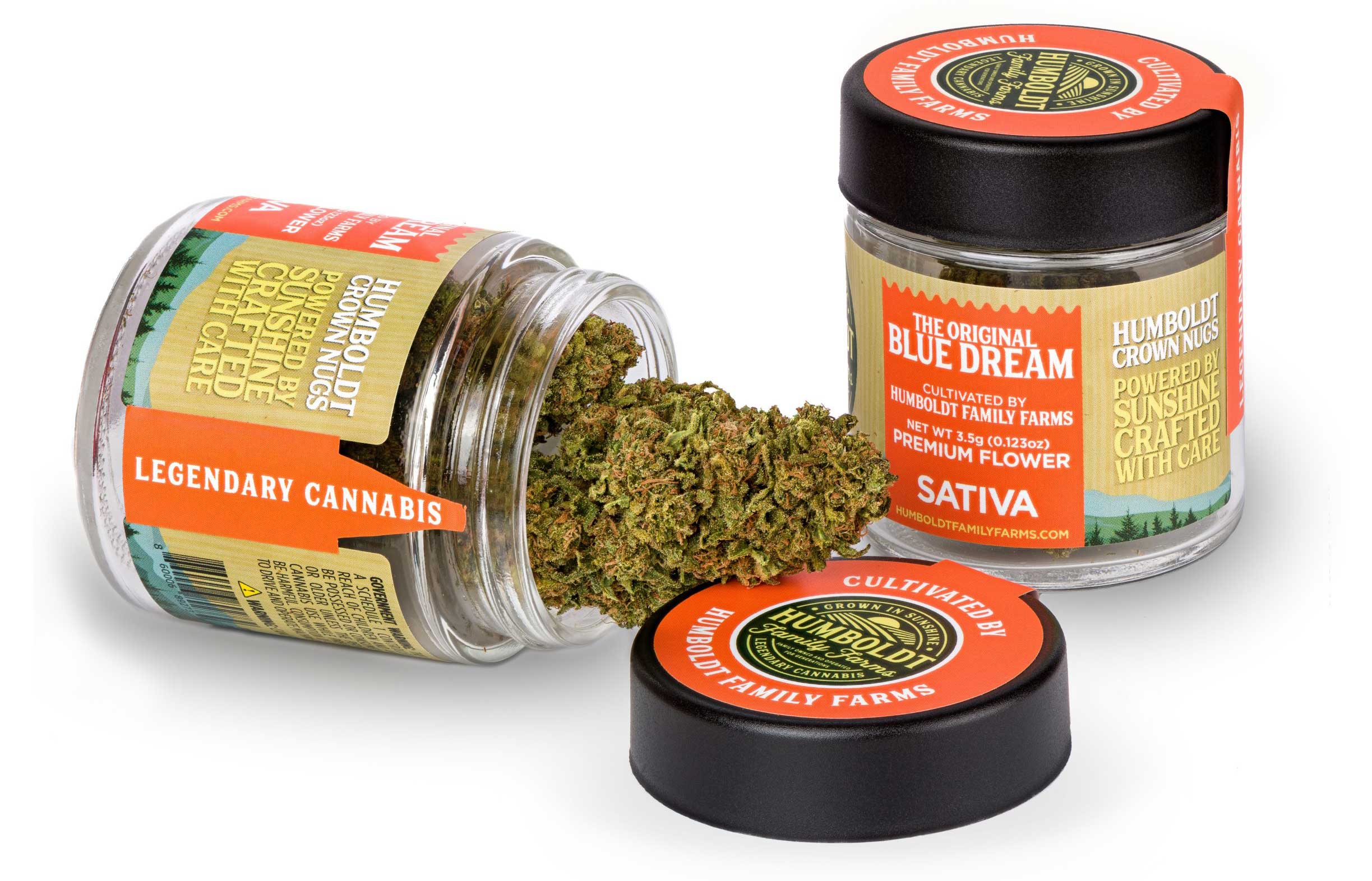 The Original Blue Dream 3.5g
This Sativa-dominant hybrid has been a fan favorite for many years. A balanced high with a stimulating cerebrial effect to help you motivate, create and explore. This F1 Blue Dream strain has been on the farm for over 12 years and consistantly sells out first. A good producer with a sweet fruity smell that lingers over at the farm and always keeps us in a good mood.