100% Humboldt Origin Products
Family Owned Farms
Grown in Sunshine
Legendary Cannabis

100% Humboldt Origin Products
Family Owned Farms
Grown in Sunshine
Legendary Cannabis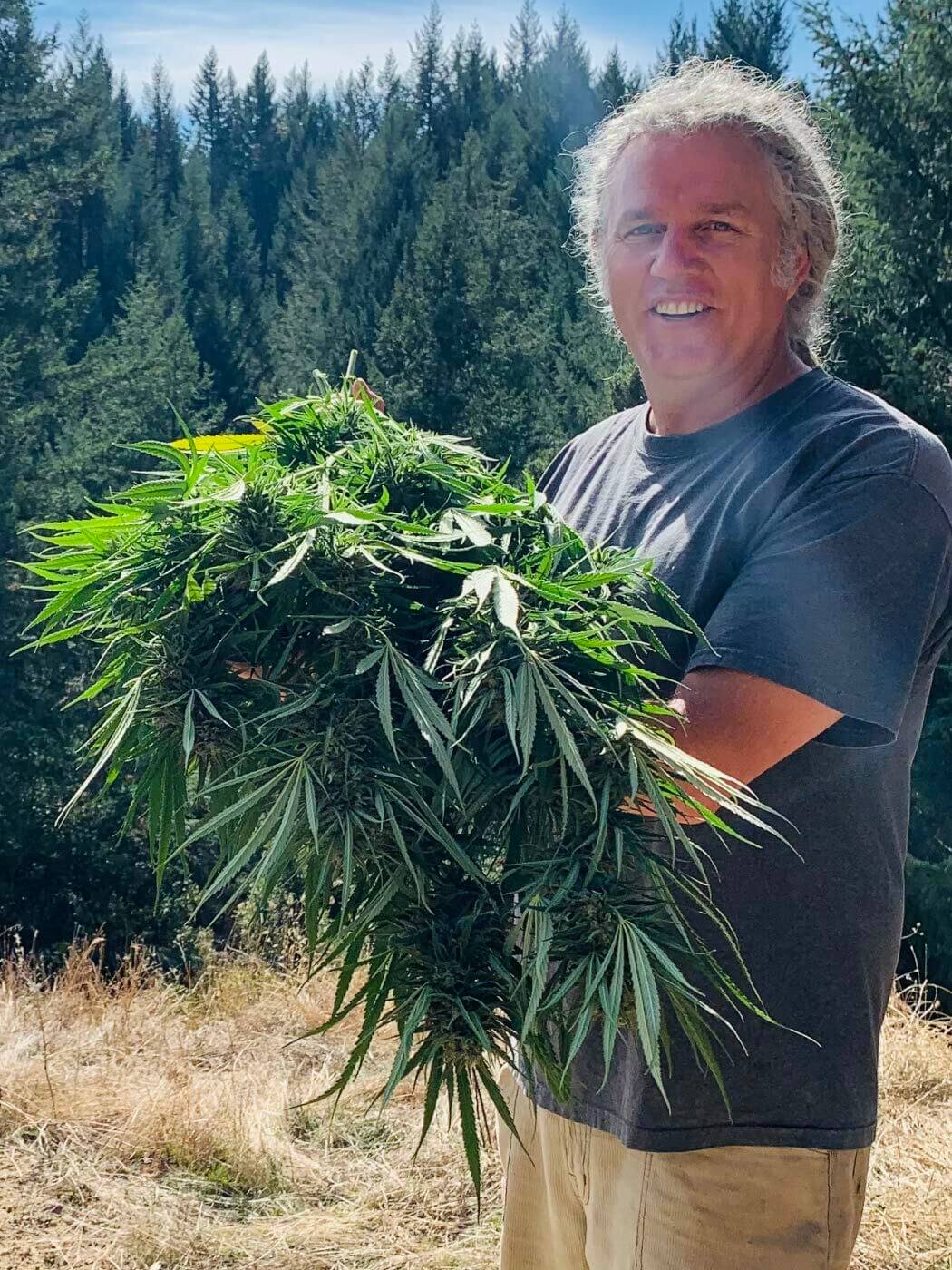 Hailing from the vibrant beach culture of San Diego, Scott's journey into the realm of cannabis began during his high school days. As a young athlete and avid surfer, he discovered the remarkable effects of Humboldt weed, particularly the renowned Trainwreck strain. This first encounter sparked a connection that would shape Scott's relationship with cannabis for years to come.
Inspired by the Natural World
"Someone got a hold of Humboldt weed, and I was surfing a lot back then and playing sports, and I just connected with it. It was Trainwreck, we now have an original cut on our farm. But this was my first cannabis experience. Consuming a little bit to enhance surfing and athletics. I'd smoke a little bit of weed before my game, just get a little bit high and it would enhance my game. Not stoned, just a little bit high." – Scott
This intentional use of cannabis to enhance his experiences rather than simply getting stoned became a defining philosophy for Scott. Why get completely stoned when just a little bit of high-quality weed could so easily enhance daily life?
After graduating from Chico State, Scott's affinity for the great outdoors blossomed. Inspired by Grandma Gatewood, the legendary hiker became famous as the first female solo thru-hiker of the Appalachian Trail in 1955, he embarked on his own adventure along the trail. Falling in love with the freedom and beauty of living outside, he continued his explorations on the Pacific Crest Trail, the Arizona Trail, and even most of the Continental Trail. The call of nature became irresistible, and Scott found solace in the sungrown approach, believing that like flowers, people too thrive under the warm embrace of sunshine.
Scott's journey led him to a role at Guayaki, where he was the thirteenth employee of the now-famous yerba maté brand. However, his insatiable thirst for adventure and his passion for health and wellness led him to explore new horizons, and Scott worked with outdoor brands like Patagonia and The North Face. Eventually, he took a big leap and landed with a Fortune 500 pharmaceutical company's health and wellness division, ultimately bringing him to Humboldt's captivating landscapes.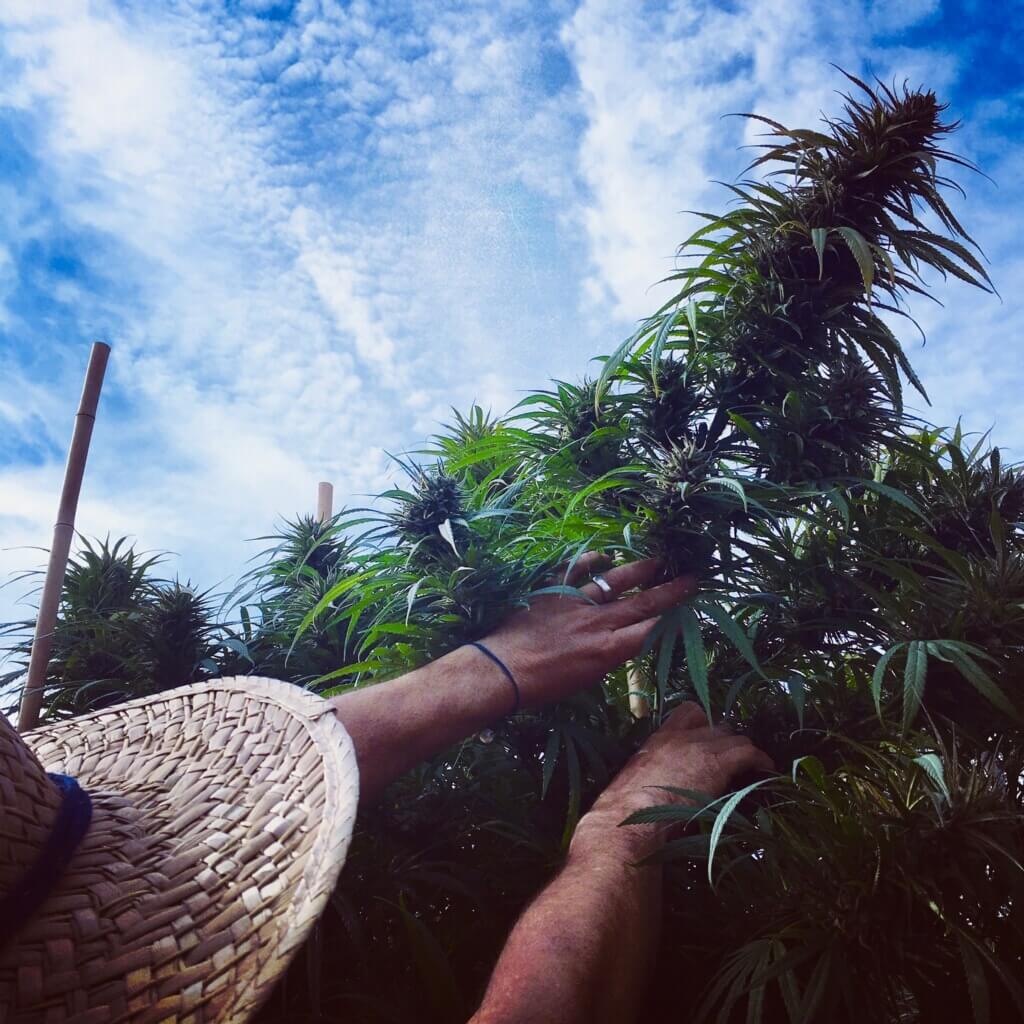 Home in Humboldt
It was in Humboldt that Scott's path intersected with destiny. One fateful day, while picking up a cup of coffee for his mom in Trinidad, he encountered his future wife. It was one of those once-in-a-lifetime moments where the guy meets the girl barista, and the rest is history. Except, this was really just the launchpad into an even more incredible event in Scott's life, especially because his wife hails from a second-generation cannabis family.
This encounter opened the doors to a world that Scott had always been familiar with but had yet to explore on a deeper level. In 2007, he married into the family and began working for Novo Nordisk, where he played a crucial role as a health systems manager all across California.
Scott's unique background in both health and wellness and cannabis cultivation gave him a professional energy that resonated with others. With a deep-rooted appreciation for farming and his family's agricultural heritage, Scott found himself drawn to the world of cannabis cultivation. The Neukom family, owners of Neukom Farms, recognized Scott's passion and invited him to work alongside them at their farmer's market stand. This marked the beginning of Scott's journey into the realm of food farming and ignited his vision for Humboldt Family Farms.
Driven by a desire to preserve authenticity in the face of impending corporate expansion, Scott and his partners built Humboldt Family Farms from the ground up. Their vision was to support the local farmers who created exceptional products by establishing a farm-to-table experience that celebrated the genuine essence of Humboldt County. Recognizing the imminent challenges of transitioning from wholesale to retail, Scott was committed to going beyond simply slapping a label on products. He wanted to authentically represent the hardworking farmers who exemplified kindness and community-driven values.
Back to the Land
Situated at a lofty elevation of 3,000 feet in the majestic Mad River area in Humboldt County, Humboldt Family Farms is a haven for cannabis enthusiasts. With their deep appreciation for the old-school strains, Scott and his family cultivate a remarkable array of flowers that capture the essence of Humboldt's rich cannabis heritage.
Nestled amidst this breathtaking landscape, Humboldt Family Farms embraces sustainable practices and an off-grid lifestyle. Their commitment to the environment is evident in every aspect of their operation. Utilizing solar energy and rain catchment systems minimizes their ecological footprint while ensuring a steady water supply. Furthermore, the farm's 280 acres are meticulously managed to prevent forest fires, and the harvested wood serves multiple purposes, from firewood to artistic projects.
A truly distinctive aspect of Humboldt Family Farms lies in their non-traditional approach to curing and drying their cannabis. Eschewing modern techniques, they employ the time-honored method of wood fire curing. With a combination of solar fans and a wood stove, they meticulously draw out moisture from the plants, allowing them to cure naturally. This careful attention to detail results in flowers with unparalleled terpene profiles and captivating aromas. To maintain the quality of their cured cannabis, they store it in steel hazmat barrels, shielding it from degrading elements such as light, temperature, and airflow.
Scott and his team also prioritize enhancing their soil, recognizing its significance in producing exceptional cannabis. Through a cyclical process, compost from their food farm is reintroduced to the soil, nourishing it with organic matter. In this way, they embrace regenerative practices and eliminate the need to purchase new soil.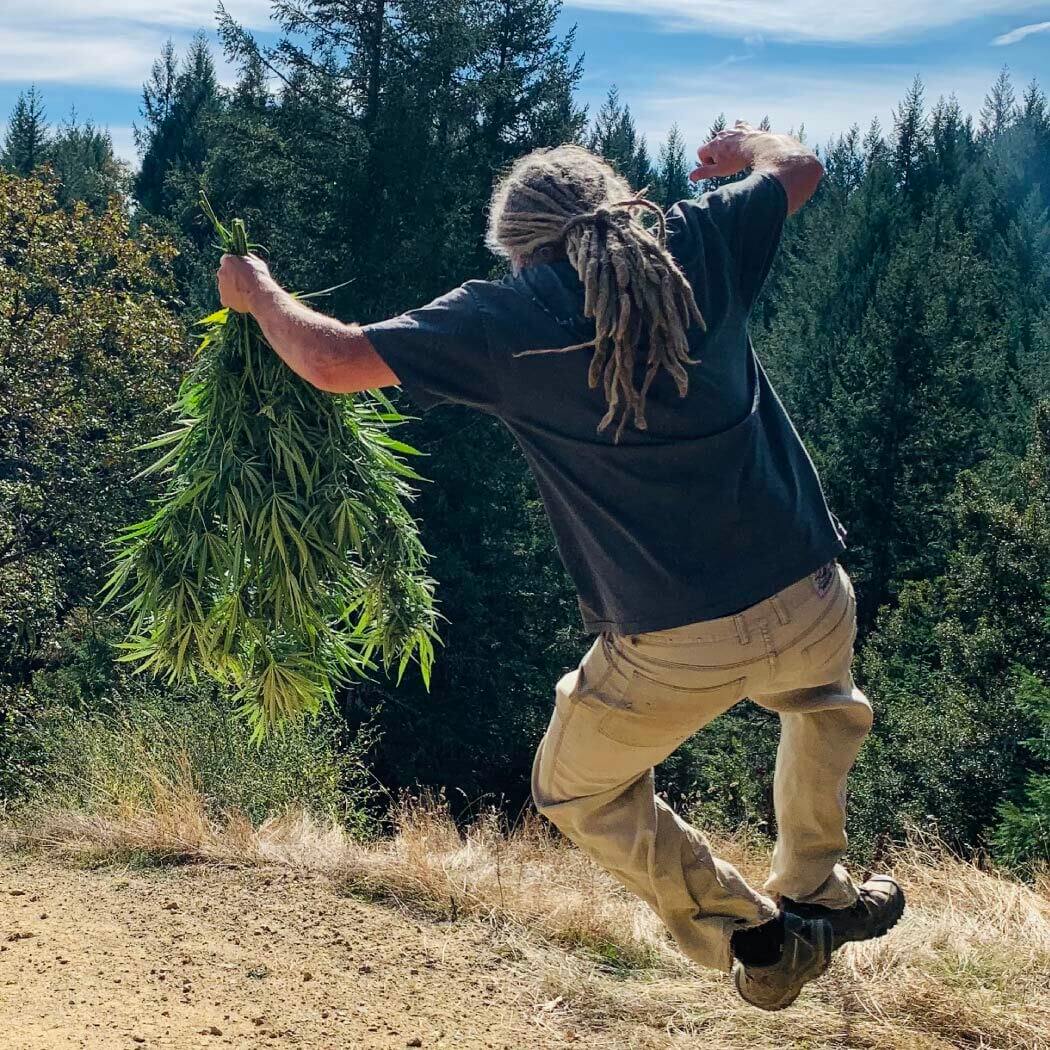 Cultivating the Classics
Despite the modest size of their operation, spanning 5,000 square feet, Humboldt Family Farms thrives in its ability to predict and meet market demands. Each year, they curate a selection of five carefully chosen strains, reflecting a harmonious blend of favorites like Blue Dream, Maui Wowie, Purple, OG, Blue Dream, and Sour Diesel. With an emphasis on variety and quality, they cater to diverse consumer preferences, ensuring a remarkable experience for every individual.

"The Blue Dream was brought to our farm in 2007 from the original F1 Santa Cruz cut.  We've had it ever since. These plants can grow to be huge beasts, but we work to actually keep them smaller and more manageable to be sure we keep them pruned so each of the flowers has access to the full power of the sun. If we get the usual October cold snap at the end of the season before harvest, they ripen with a beautiful purple hue bursting with a rich, fruity aroma, then cure it using natural wood fire heat." – Scott
While Humboldt Family Farms operates as a joint venture, Scott and his family maintain complete control over decision-making, preserving the integrity of their vision. Their dedication to their craft and the farmers they work alongside shine through in every product that bears the Humboldt Family Farms name. From the moment their meticulously cultivated flowers are harvested to the final product that reaches the customers, every step is undertaken with utmost care and respect for the cannabis plant.
With Scott at the helm, Humboldt Family Farms has become a testament to the power of passion and dedication. As a true embodiment of the Humboldt spirit, Scott's journey from a surfer in San Diego to a cannabis advocate and cultivator in Humboldt County is a testament to the transformative power of cannabis and the incredible experiences it can enhance.
Premium Flower
cultivated by FULL MOON FARMS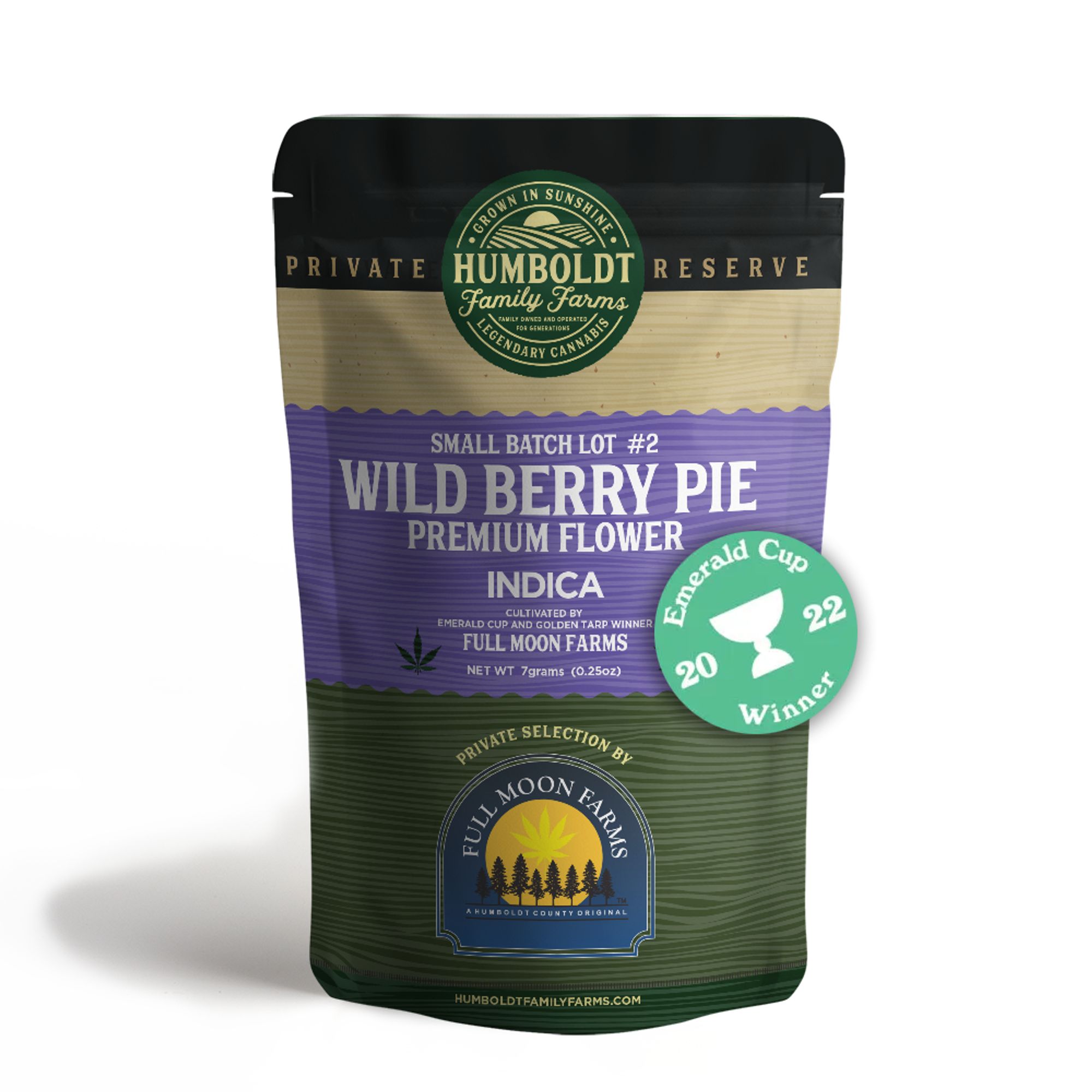 Emerald Cup Winner by Full Moon Farms. We are thrilled to offer our second Private Reserve choice and Emerald Cup winning strain Wild Berry Pie by Full Moon Farms. You will not be disappointed.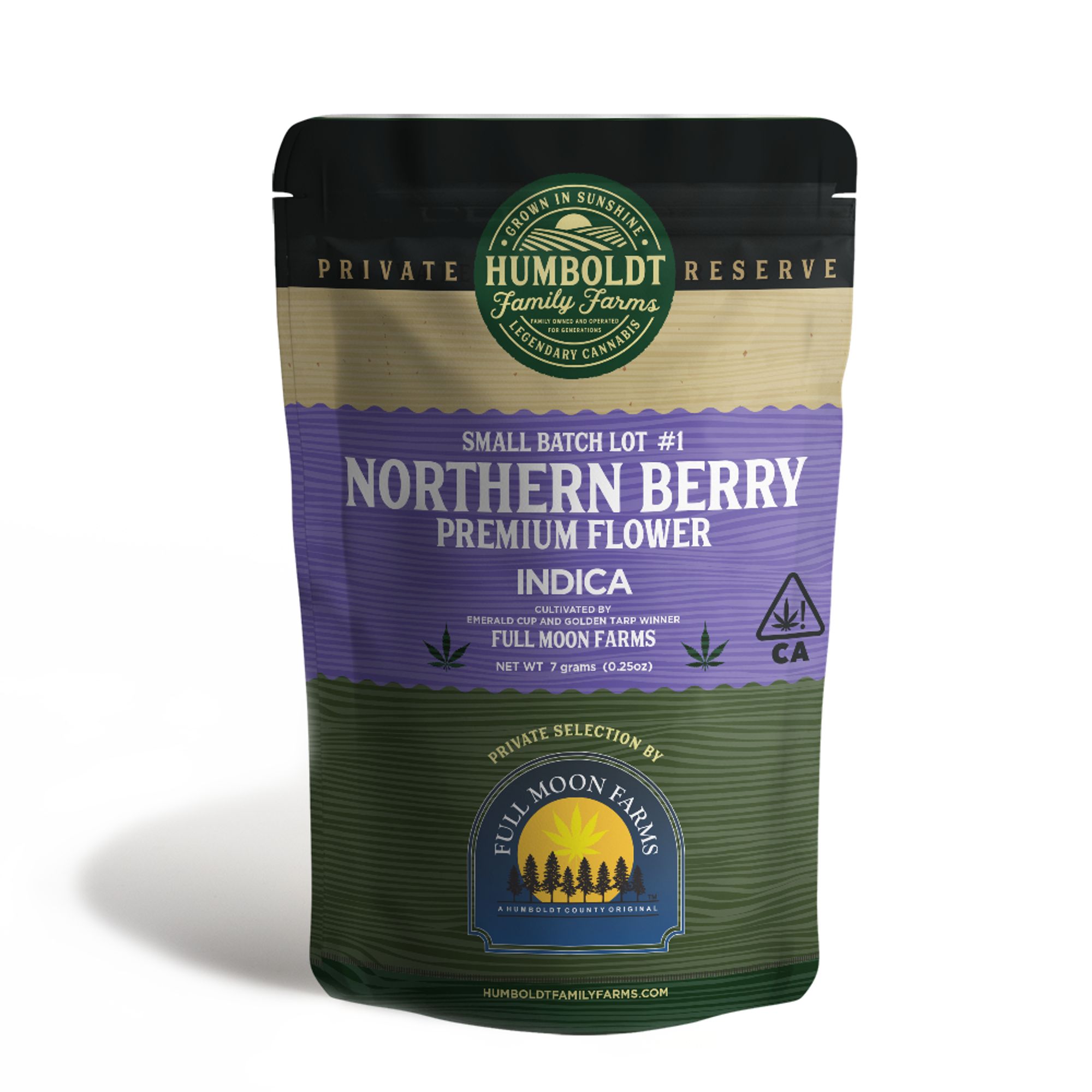 Golden Tarp winner by Full Moon Farms.  This is our first Private Reserve release from the multiple award winning farm Full Moon Farms.
100% Humboldt Origin Products
Family Owned Farms
Grown in Sunshine
Legendary Cannabis
Premium FLOWER
Cultivated by scott vasterling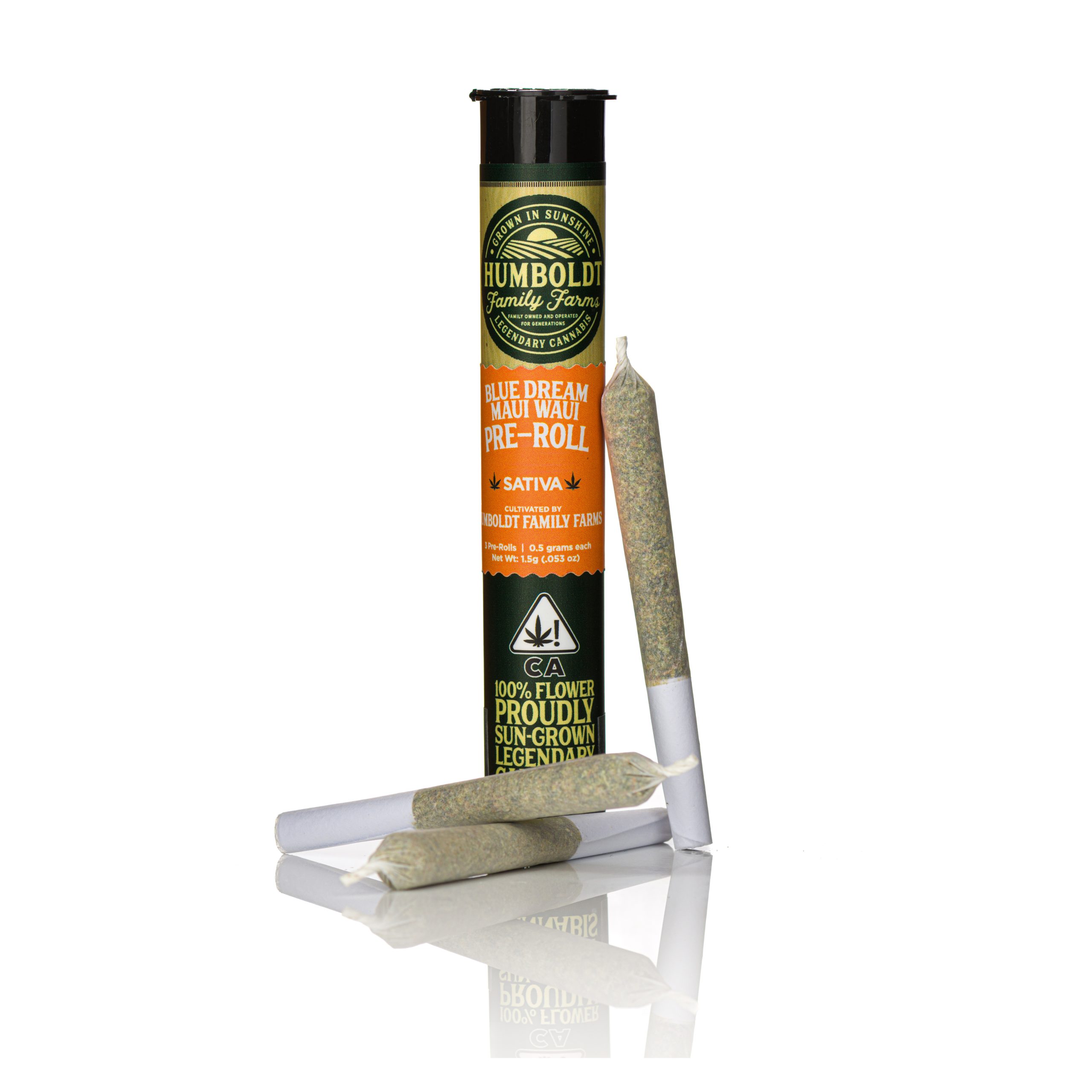 Blue Dream & Maui Waui Pre-Rolls
This perfect pairing are classic "old school" genetics, which offer a potent yet smooth onset, leaving you in a dreamy euphoric bliss.
Our family favorite for over 13 years, this unique blend of Blue Dream and old school Maui Waui is the perfect balance of fruity flavors with a heady high that's sure to please. This is the quintessential sativa-dominant strain from Humboldt Family Farms.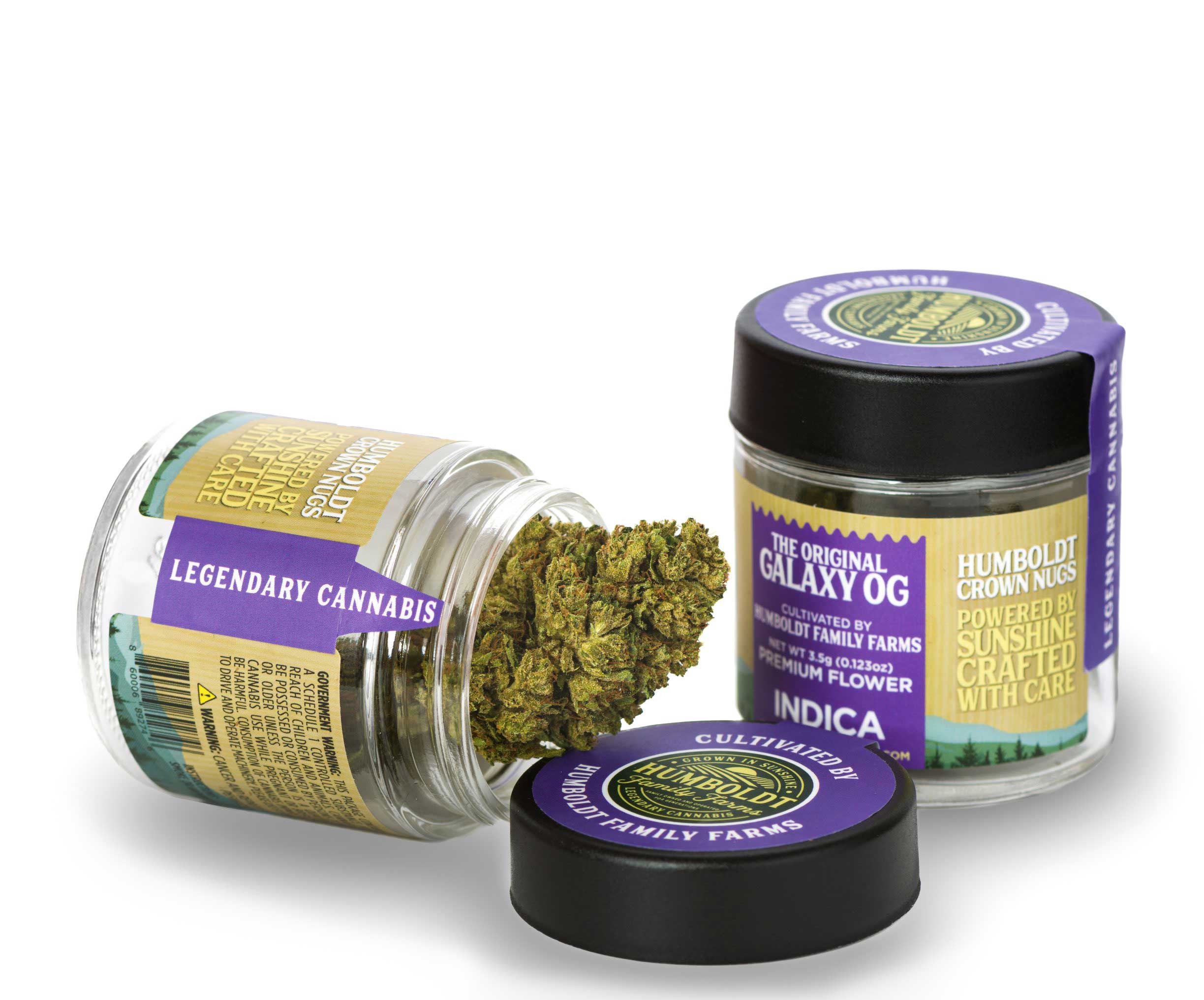 The Original Galaxy OG 3.5g
This indica-dominant hybrid was brought to Humboldt back in 1996 and has been a cult favorite ever since. An original on the farm, the Galaxy OG requires advanced techniques with lots of care and patience throughout the late season as the heavy flowers finish up late October.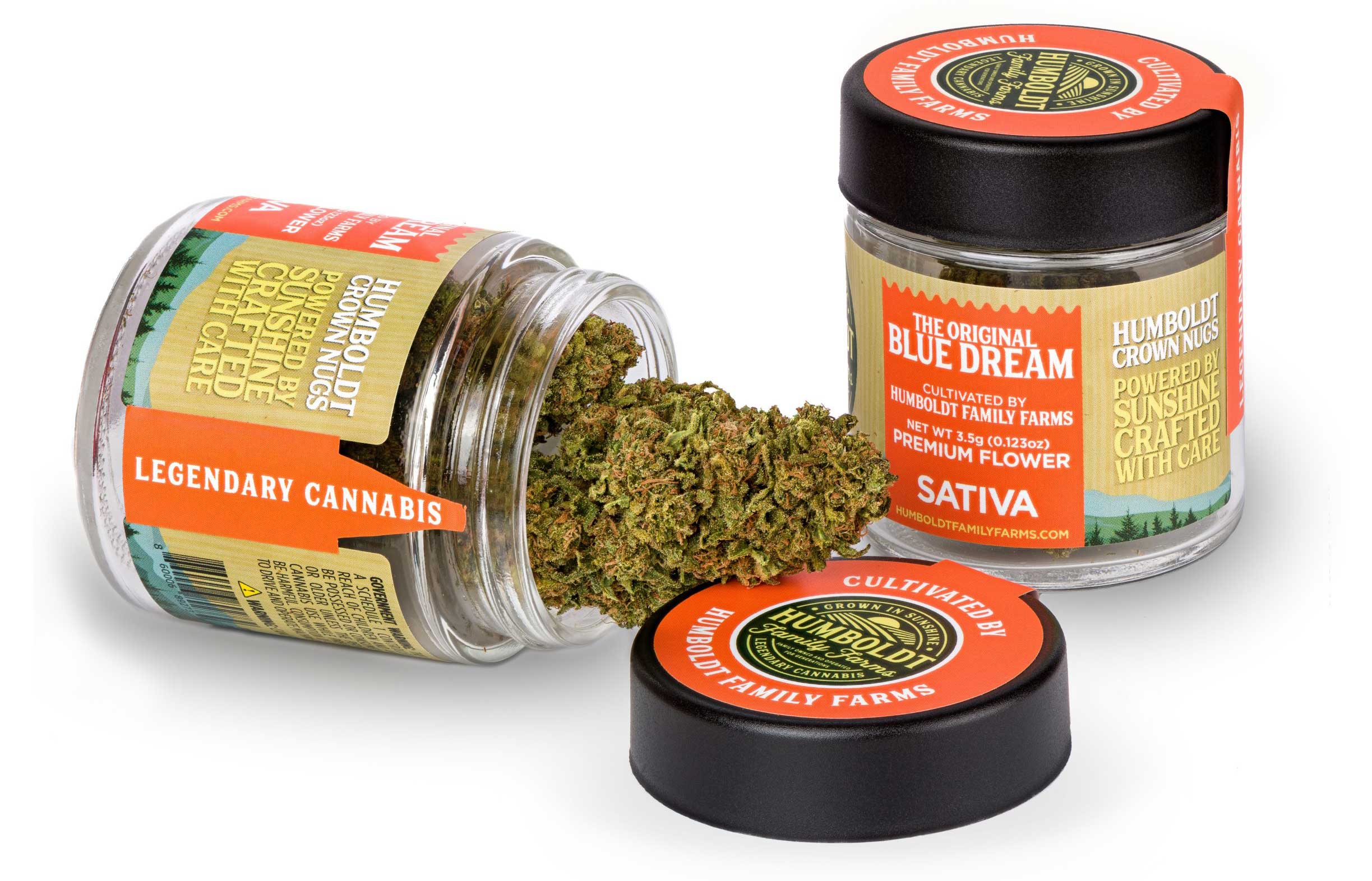 The Original Blue Dream 3.5g
This sativa-dominant hybrid has been a fan favorite for many years. A balanced high with a stimulating cerebral effect to help you motivate, create and explore. This F1 Blue Dream strain has been on the farm for over 12 years and consistently sells out first. She's a good producer with a sweet fruity smell that lingers over at the farm and always keeps us in a good mood.