Northern Berry
Grown with pristine care, this strain invites you to unwind and relax. Each pre-roll is hand-rolled to perfection, ensuring a smooth and even burn. Whether you're seeking relief from a long day or simply looking to unwind, Northern Berry is your ideal companion. Indulge in the tranquility of this award-winning indica.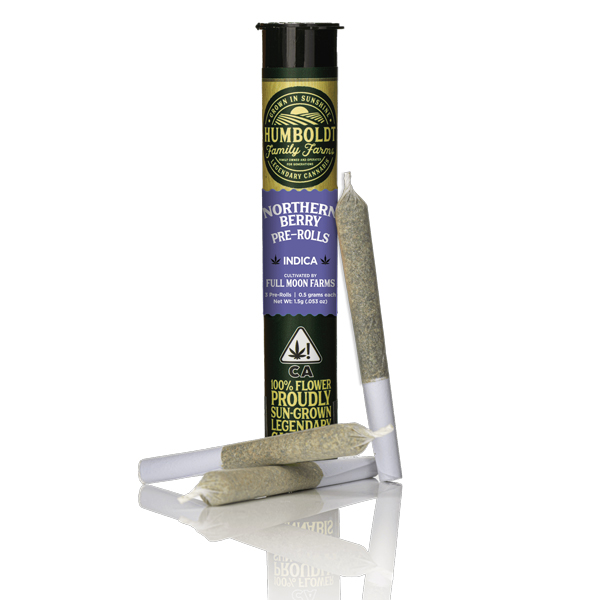 The Aroma
The Taste
Ripe blueberries with earthy undertones
The Science
Deeply relaxing and sedative with a rich flavor and aromatic smoke reminscent of high quality hash. Perfect for unwinding before bed or tackling aches and pains.