Ice Cream Cake
This cultivar boasts a delectable aroma reminiscent of its namesake dessert. Prepare for a deeply relaxing experience that melts away stress and leaves you in a state of tranquility. Ice Cream Cake is a testament to the artistry of Amaranth Farms, where each bud is a masterpiece.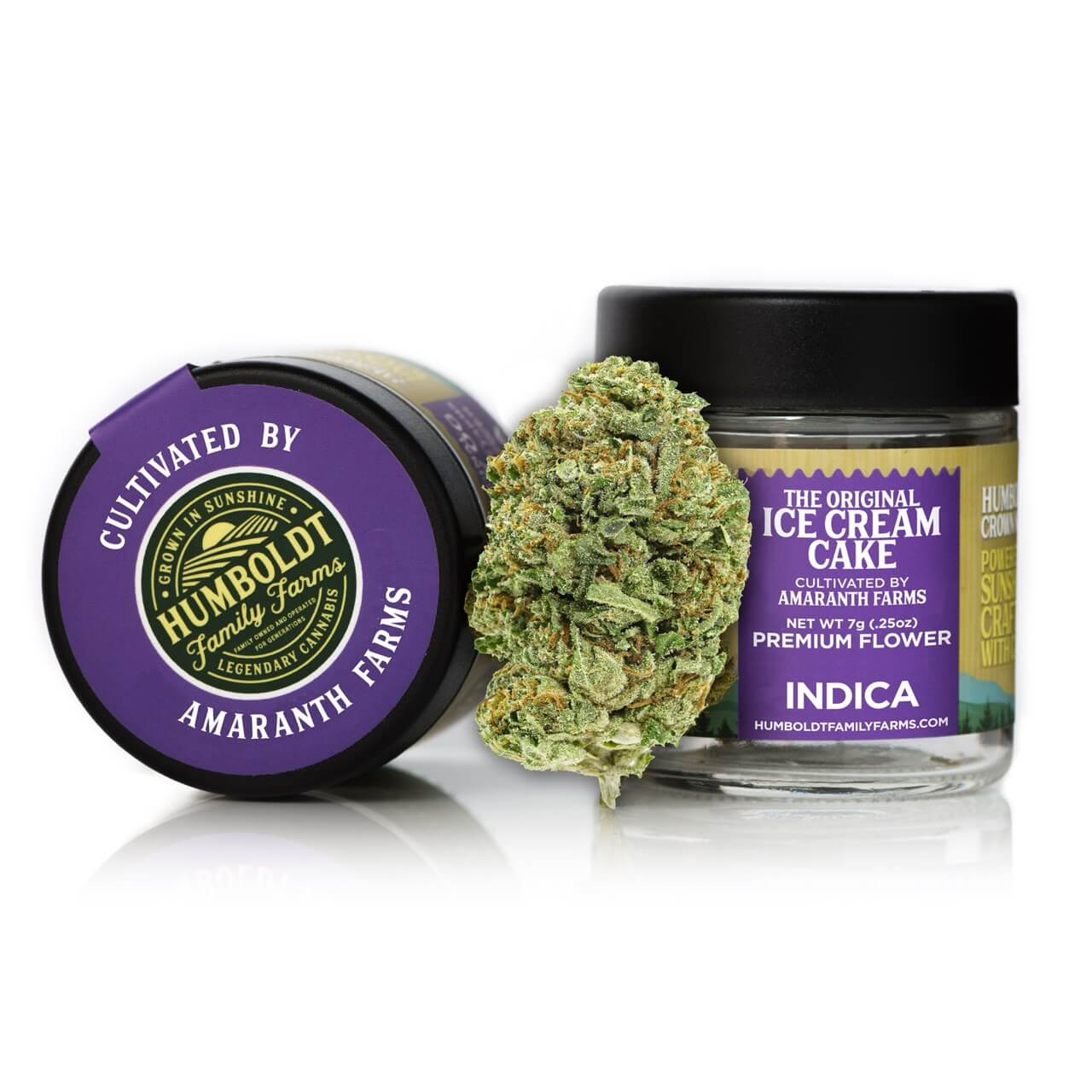 The Aroma
The Taste
Sugary and creamy with notes of vanilla
The Science
The entourage effect is fully engaged with the robust cannabinoid content and varied terpene profile. Expect a full mind and body high from this strain.